Due to work constraints I haven't been able to post any recipes for Tasteful Tuesday.  But I am back on track and have several for you to try over the next few weeks!
This recipe came from #myfitnesspal.  It takes 30 minutes to make, serves 4, and is only 359 calories.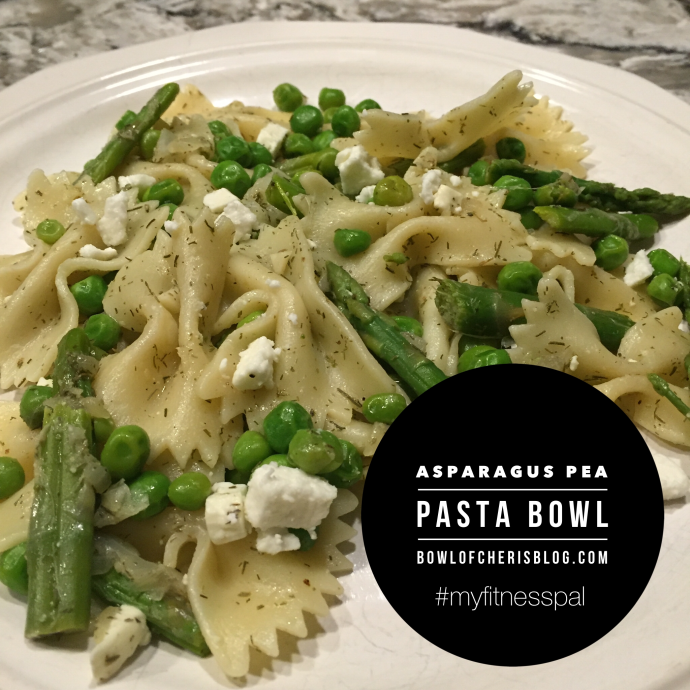 Ingredients:
2 cups uncooked bow tie pasta
2 TBS unsalted butter
1/2 medium onion chopped
1 garlic clove, minced
2 cups bite sized fresh asparagus pieces (12 stalks total without ends)
1 cup frozen peas
1/4 cup crumbled feta cheese
2 TBS chopped fresh dill
2 TBS fresh lemon juice
1/4 teaspoon salt
1/4 teaspoon ground pepper
Directions:
Cook pasta according to package
Heat large pan over medium heat and add butter, opinion, garlic, and cook until onions are soft (3-4 minutes)
Drain pasta and add to the above mixture.
Add to the pan, lemon juice, dill, feta, salt and pepper.  Toss.
Separate portions into 1 1/2 cup servings.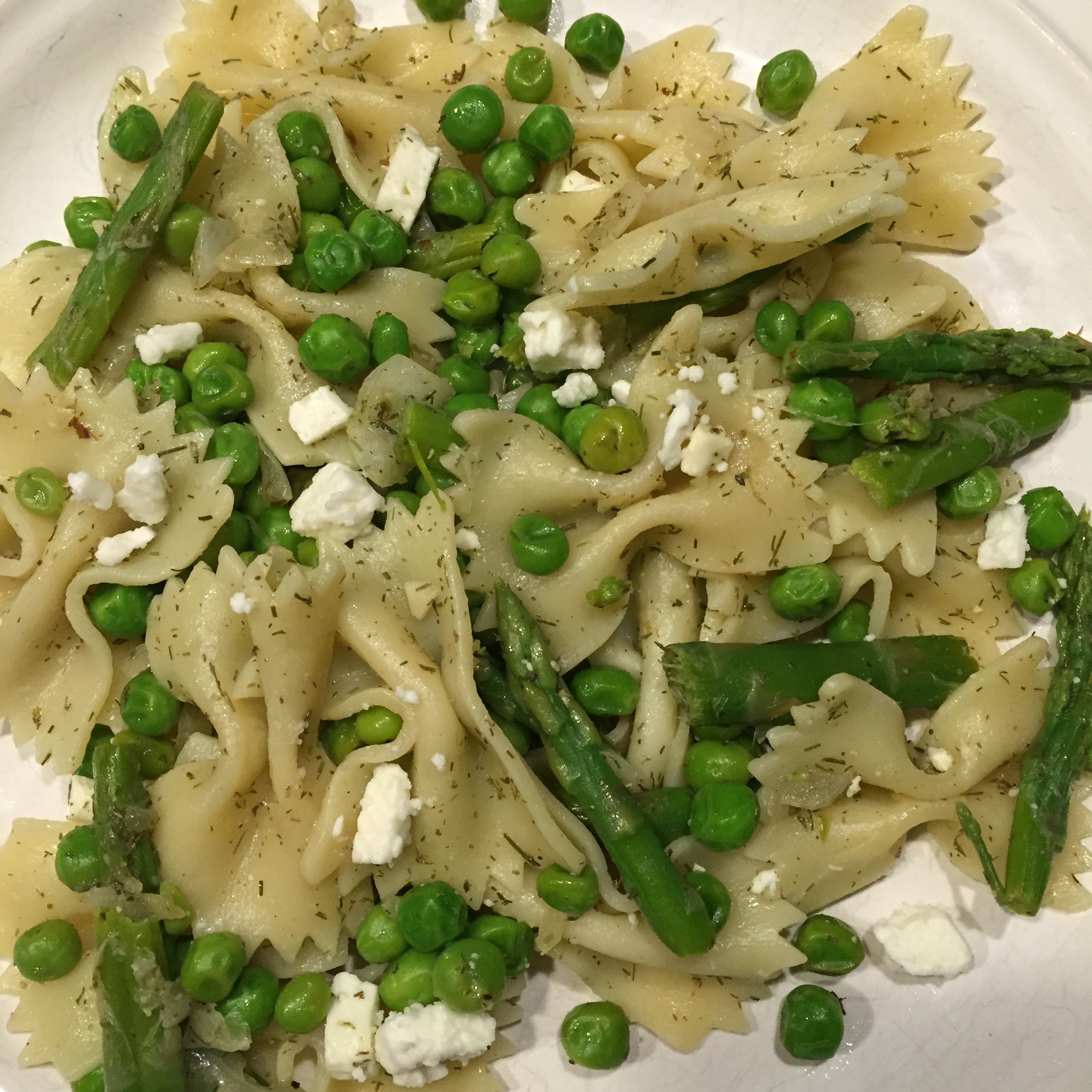 For a more substantial meal add chicken breast.