Ok this recipe is NOT my grandmothers homemade chicken and noodles. I only get them once maybe twice a year.
It's sad. They. Are. Delish.
And made from the heart.
One day I'm going to learn how to make them. But for now this is what I've got to share…
egg noodles
2 can cream of chicken
1 can chicken broth
6 frozen chicken breasts
1/2 can of water
salt and pepper to taste
2 tbs of butter
Directions:
cook chicken, 1/2 can of water, and both cans cream of chicken on high for 6 hours.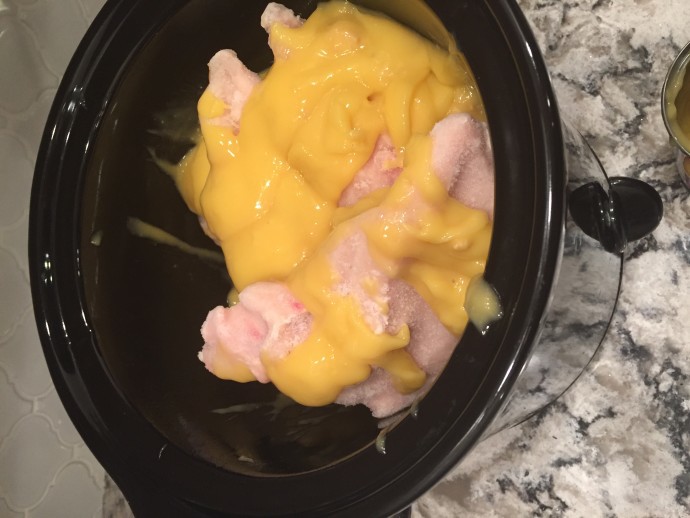 Shred chicken
pour in chicken broth and stir
add egg noodles and butter
Cook on high 2 more hours
add salt and pepper to taste
serve and enjoy!