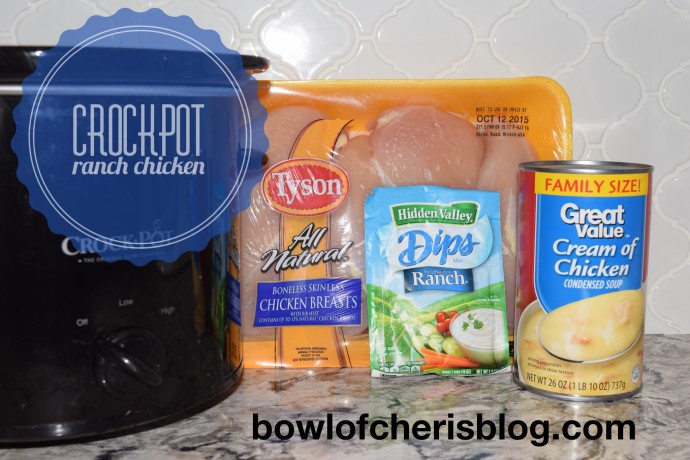 Tasteful Tuesday is here again. I was sick all last week and had a major inspection so I wasn't able to post a recipe. Sorry about that.
I posted a pic in social media last night of my groceries and had someone ask what I was making. Well, it's another simple, 3 ingredient recipe!
My family ate it tonight and said they loved it. I have no had a chance to eat it, since I'm working until late tonight.
Ingredients:
Ingredient amounts depends on how much you are cooking for. I bought a large can of the Cream of Chicken soup, a larger pack of chicken breasts, and 2 packets of the Hidden Valley Ranch packets. Now we have left overs for lunch.
Prep:
In a crockpot combine can of soup, ranch packets, and checked breasts. (I did cut the chicken beasts in half width wise).
Cook on low for 5-6 hours.
Serve with your choice of vegetables, fruit, and a starch if you have a yellow 21 Day Fix container left to use.
Enjoy!