I came across some ladies running a style challenge in November on Instagram.  Daily posts of pairing items together and sharing with others to follow, with items they own.  I decided what a fun idea and to run a challenge myself.  I called it #perfectlypairedindecember.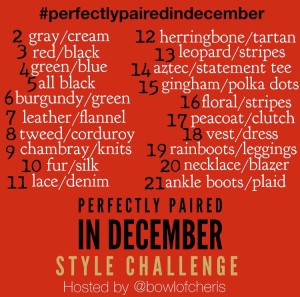 I decided to pair 2 different colors for 5 days.  The next run was 5 days and pairing textures.  We paired patterns for 5 days.  Lastly pairing accessories for 5 days.
The best part was picking out 20 days worth of outfits and having them already ready to wear!
The biggest challenge for me was I was traveling during 5 of those days and had to wear business casual for 3 of them. (as seen below packing for my trip)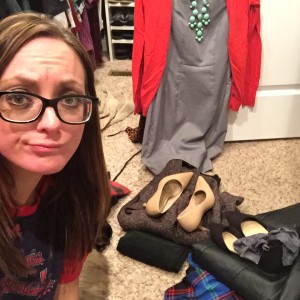 However, I still pulled it off.  I may have taken some pics days earlier to have them ready to post.
OK, let's see some FASHION!!!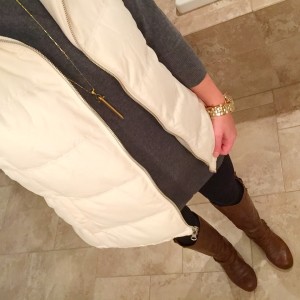 Cream and Gray (vest, similar/sweater dress, similar/ boots/ similar, leggings, necklace, watch)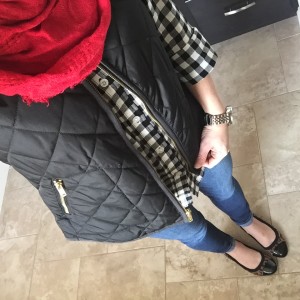 Red and Black (vest, gingham shirt/similar, scarf, jeans, leopard flats/similar, watch)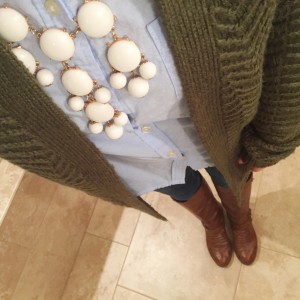 Green and Blue (cardigan, oxford shirt, necklace/similar, boots/similar, jeans)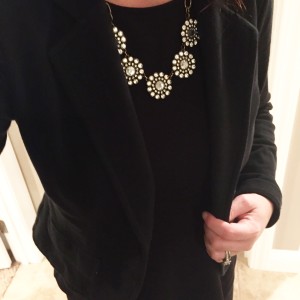 All Black (blazer/similar, peplum top/similar, necklace)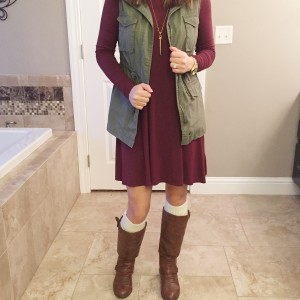 Burgandy and Green (vest/similar, dress, necklace, boot warmers, boots/similar)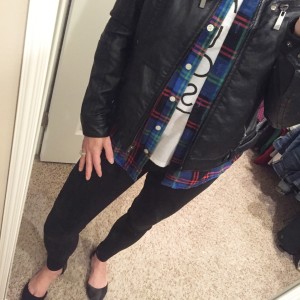 Leather and Flannel (leather jacket, flannel/similar, statement tee, d'orsay flats, jeans)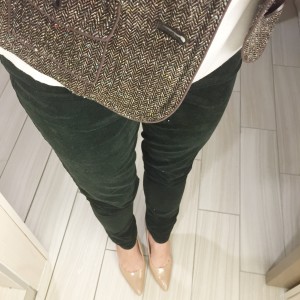 Tweed and Corduroy (tweed jacket/old, corduroy pants, heels/similar)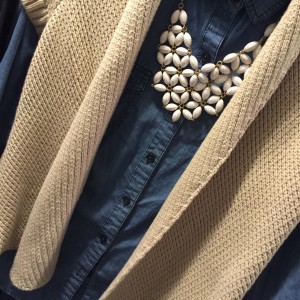 Chambray and Knits (sweater/old, chambray shirt, necklace/old)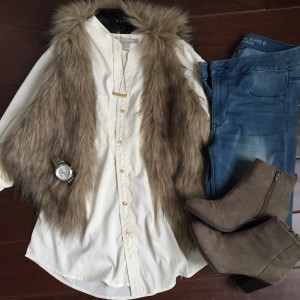 Fur and Silk (vest, shirt, watch, jeans, ankle boots/similar)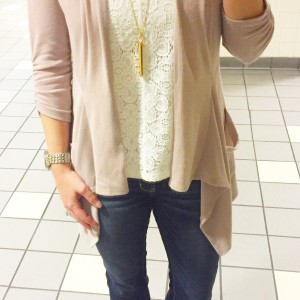 Lace and Denim (Airport selfie!) (cardigan/similar, lace shirt/old, jeans, necklace)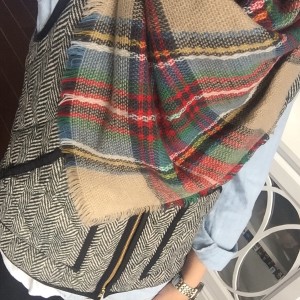 Herringbone and Tartan (vest, denim shirt, blanket scarf, watch)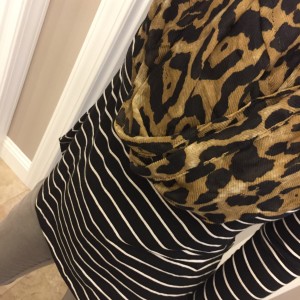 Leopard and Stripes (hi-low top, jeans/similar, scarf)
Aztec and Statement Tee (cardigan, statement tee, leggings)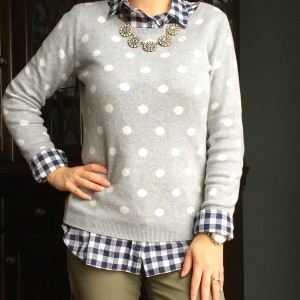 Gingham and Polka Dots (sweater/similar, gingham shirt, olive pants, necklace)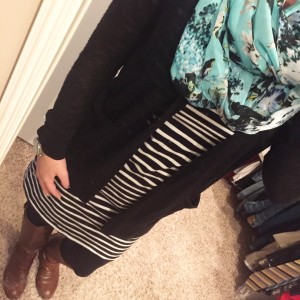 Floral and Stripes (scarf/old, striped tee dress/similar, leggings, boots/similar, cardigan)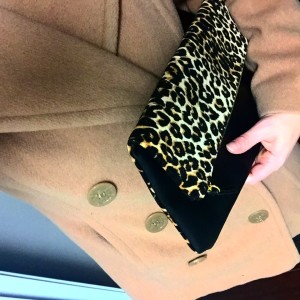 Peacoat and Clutch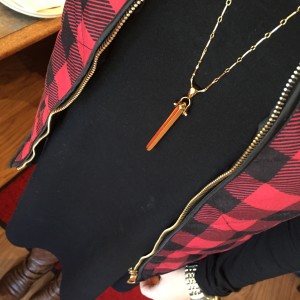 Vest and Dress (necklace, boots, leggings)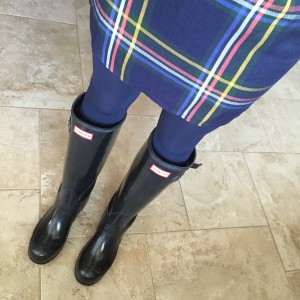 Rainboots and Leggins (plaid dress)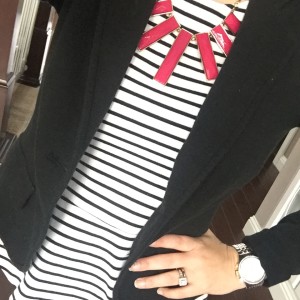 Necklace and Blazer/similar (necklace/old, peplum top/similar, watch)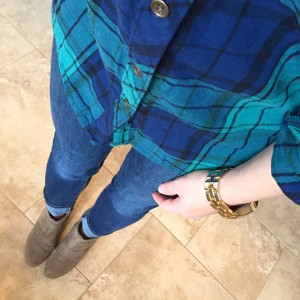 Ankle Boots/similar and Plaid/similar (jeans, watch)